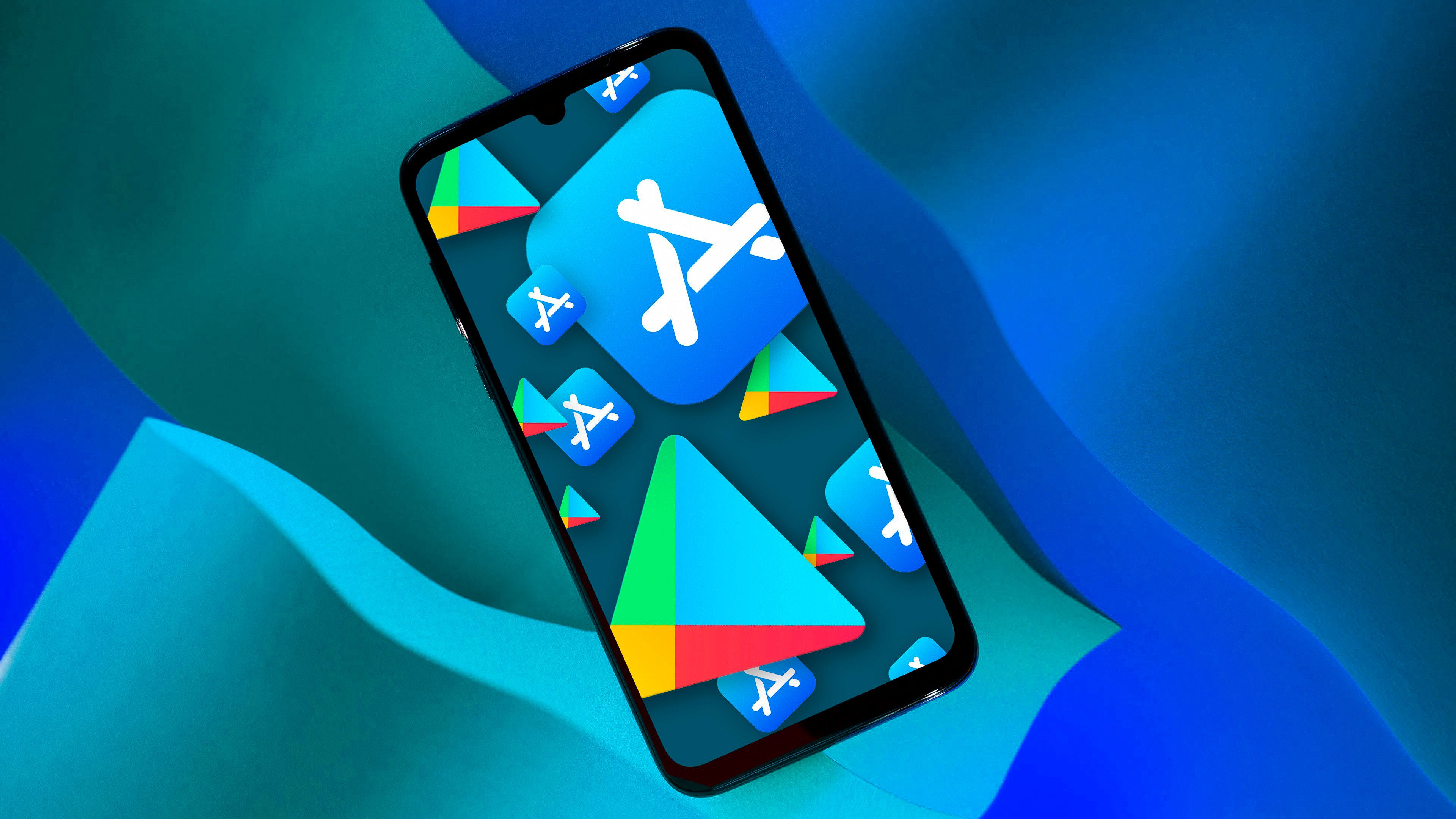 19 free apps for iOS and Android: free downloads for your phone
There are currently 19 free apps for Android and iOS that you can download and install! Depending on your operating system, you can install a bunch of colorful weekend apps and put them through their paces. You should hurry though because most free downloads are only available for a few days.
Free content from Google Play Store and Apple App Store is experiencing price reductions as part of a promotion. This allows developers to push their apps up the rankings, for example, or simply generate new users. For you, it's a way to get ad-free apps or premium content without having to pay a single penny.
Get 30 days free Prime Gaming
with Amazon Prime trial
If you want to search for free content yourself, check out Antoine's guide to finding and installing free apps safely.
Point: You don't have enough free memory on your smartphone? You can either clean your smartphone or install the free apps and uninstall them immediately. This way, you can download them again for free in the future, as they become part of your library of purchased apps.
Free apps and mobile games in the Google Play Store
Free apps for your Android phone
Volume slider like Android P volume control ($0.99): Here's an alternative volume slider that looks like Android 9.
QR & Barcode Scanner PRO ($1.99): A free QR code scanner with a very high rating in the Google Play Store. If your Android smartphone doesn't natively support QR code scanning or you don't like the feature, this is a real must-download.
Get 30 Days Free Prime Video
with Amazon Prime trial
Free Android Games
Diablo Immortal (-): This is an exception in our list of free apps. Diablo Immortal is a new mobile game that is part of Blizzard's Diablo franchise. Even if the game is still free, we still wanted to let you know.
Guriddo: Daily digital puzzle ($9.99): You can get Guriddo's annual subscription for free at the moment. This is a puzzle game that reminds us a bit of the legendary game "1024".
First coloring book for kids ($2.99): Get a kids game here that lets your toddlers color pictures. Simple and easy, and with child-friendly designs.
Live or Die: Survival ($0.99): A survival game in which you have to survive in a land overrun by zombies. If you like zombie movies, this mobile game is surely for you (only available until Monday).
Soul Warrior Premium ($0.99): exciting mix of a side-scroller and an RPG. The graphics are reminiscent of Japanese anime (only available until Monday).
Free apps and mobile games in the Apple App Store
Free iOS Apps
Fisheye Plus Pro ($0.99): A camera app for your iPhone and iPad that gives you a fish eye effect. Keep in mind that the processing is done digitally, so you will have a loss of quality with each frame.
Combined widget ($1.99): Although you can redesign your lock screen with the update to iOS 16, you can also do the same with your current home screen with this app.
Widget and contact manager ($1.99): An application for managing your contacts. You can use it to remove duplicate entries or merge multiple contacts.
Minimal folio ($2.99): A sleek app that lets you showcase a photo or text portfolio on your Apple device.
PDF Pro Word to PDF Converter ($1.99): As the name suggests, this allows you to convert images and documents to PDF files.
b-hyve Pro ($9.99): Do you use b-hyve irrigation devices? Then you can download the Pro version of the b-hyve app for free.
Get a 7-day free trial of Apple TV+
Foundation, The Morning Show and more!
Free iOS Games
Diablo Immortal (-): Although Diablo Immortal is permanently free, we have also included it here: the mobile game is brand new and maybe you will like it!
Guriddo: riddle of Stradoku's numbers ($9.99): This Android puzzle game is also available for iOS! For the iPhone, the one-year subscription is also free.
Shock of War Charges ($0.99): A turn-based chess game reminiscent of Heroes of Might and Magic.
True Surfing ($1.99): Launch into the waves in this surfing game for iPhone. Perfect if you can't make it to Hawaii this summer!
Dragon's Breath II ($3.99): A role-playing game in which you have to fight dragons as a warrior. The graphics borrow a lot from Japanese influences.
fill me up ($1.99): Can you completely fill the area? Go ahead, prove it in this free puzzle game!
---
We couldn't find any more free apps for this weekend. Was there anything exciting for you? Do not hesitate to tell us about it and the applications already disclosed in the comments!