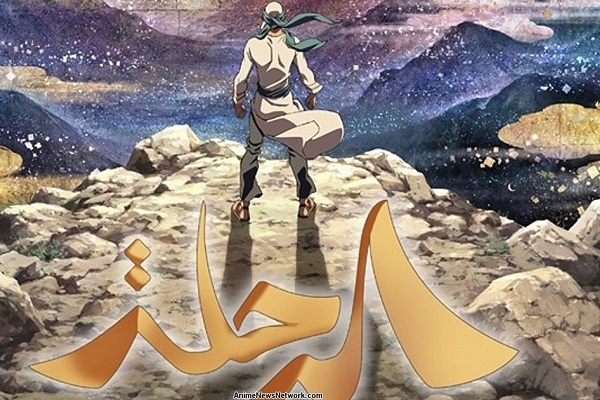 Saudi-Japanese anime "The Journey" wins prize at Dutch Septimius Film Festival
In the experimental film category, the film competed against seven other final-stage productions.
Saudi-Japanese Anime The tripproduced by Manga Productions, a subsidiary of Crown Prince Mohammed bin Salman's MiSK Foundation, became the first Saudi Arabian and Arab film to win Best Experimental Film at the Dutch Septimius Film Festival.
The announcement was made during the Septimius Awards ceremony held in Amsterdam.
The Journey beat out seven nominated finalists in the category of experimental films which recognize excellence in creating one-of-a-kind expressive power using a unique artistic style.
The film festival included many international films nominated for the final stage, which competed in several classes.
The Septimius festival aims to support creative, inspiring and quality productions.
The film was made in cooperation with Japanese Toei Animation. Actors Toru Furiya, Hiroshi Kamiya and Takaya Kuroda, who dubbed the film into Japanese, joined director Kobun Shizuno and executive producer Shinji Shimizu at the premiere. Several Japanese MPs and business leaders also attended the event, as well as a large media presence.
Directed by Shizuno Kobun, The trip was shot using anime-style animation and took two and a half years to make.
Inspired by Arabic folklore, The trip tells the story of Aws, a potter with a secret past, who is caught up in an epic battle to defend his city. Japanese dubbing artists include well-known names in the Japanese region such as Toru Furuya, Takaya Kuroda and Hiroshi Kimiya, while the Arabic version was dubbed by artists such as Abdu Shaheen, Rasha Rizq and Nassar AlNassar.