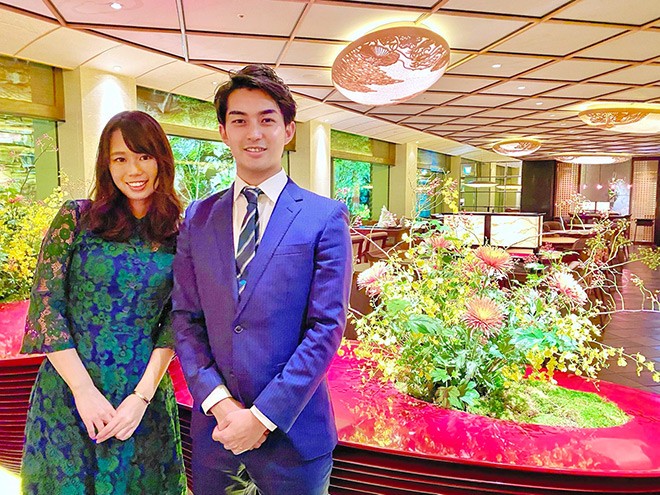 The pandemic has many people turning to matchmaking service apps
Office worker Masumi Ito started living in Tokyo in March last year but has felt isolated in the capital where around 14 million people reside.
The 29-year-old initially had few friends in Tokyo, where no matchmaking parties were available due to the pandemic.
She realized one day that she hadn't spoken to others in about a week, except when she was having work-related conversations online.
So, Ito turned to the Pairs matchmaking app, which she had previously signed up for.
Pairs allows its users to share their personal information, such as their photos, profiles, and hobbies. Users can hit a "Like" button if they see someone they're interested in, and they're linked if the person in question "likes" them back. A linked pair can contact each other directly.
Vital statistics from Japan's health ministry show 525,507 couples got married in 2020, the first year of the novel coronavirus pandemic, down 73,500 from 2019.
But more people are actually taking active steps to find a mate.
Figures from research firm Data.ai show downloads of the Pairs app rose 70% in 2020 compared to pre-pandemic figures from 2019.
People in their twenties who registered for Japan Marriage Consulting Federation services increased by 53% in 2021 compared to 2018.
JMCF members have also grown under the pandemic. The group had more than 76,000 members at the end of March this year, up more than 10,000 from pre-pandemic figures in December 2019.
New subscribers to Zwei Inc., a large matchmaking agency, in November 2021 also grew 60% year over year, again with notable growth among people in their twenties.
"Fewer opportunities to meet a potential partner" and "fewer opportunities to talk to colleagues of the opposite sex" are among the most commonly cited motivations for signing up, a Zwei representative said.
The introduction of online marriage chats and other new ideas has notably created more opportunities to meet potential partners regardless of geographic distance, company officials said.
Ito was about a month old when she met 27-year-old Ryoto Ito.
Ryoto had signed up for Pairs in April 2020.
He said he initially felt put off by the idea of ​​a matchmaking app because he longed for a more romantic encounter, like falling in love with someone he meets at a bar. or at work.
But Ryoto soon had few opportunities to get to know anyone from his workplace as he continued to work from home. He said the pandemic made him realize more intensely how lonely he felt.
Zwei officials said the trend of staying home longer has changed the qualities sought in a companion.
There is, for example, a growing tendency to seek out those with whom one can feel comfortable and who can show consideration for others, regardless of their level of annual income or their physical appearance, the authorities said. responsible.
After Ryoto spoke with Ito on the phone, he met her and felt that she was the one for him. Both had lived abroad and wanted to start a two-income family. They had topics of common interest and had similar spending habits.
They immediately started dating.
After a proposal in September, they married in October.
The two work mostly from home, so they often eat lunch together and sometimes even go for walks on weekdays. Ryoto no longer feels alone.
The couple said they hope to have a wedding when the pandemic isn't as severe.