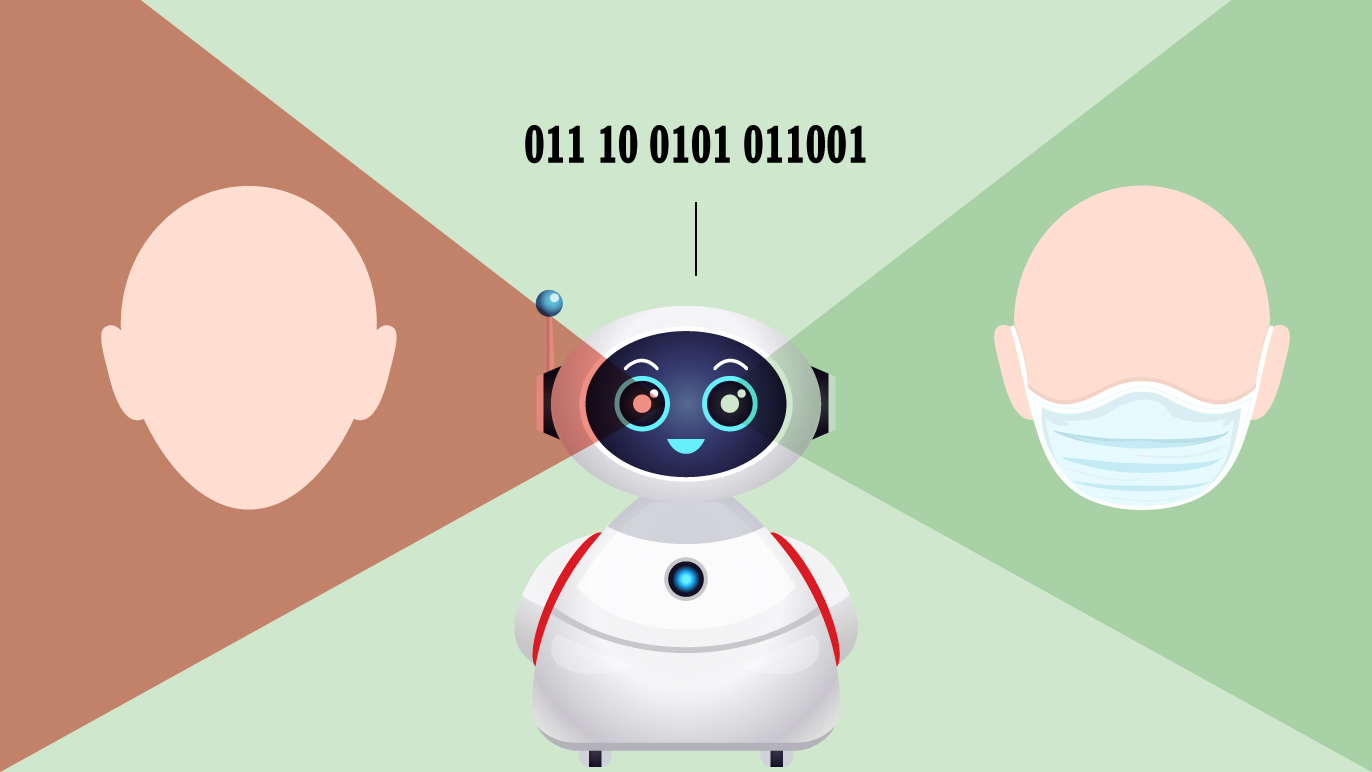 This Japanese robot can detect if a person is wearing a face mask
[ad_1]
Like the companies of Japan reopen and life is gradually returning to a kind of normalcy, social distancing and wearing a face mask have become an essential part of go out. The town of Hamamatsu in Shizuoka Prefecture has gone even further by testing a robot that can identify whether a person is wearing a mask or not.
A trial of a robot using artificial intelligence has started in the town of Hamamatsu in central Japan. The robot is designed to help prevent the spread of the coronavirus by identifying people not wearing masks.
In short: https://t.co/r7ueyDUmuM pic.twitter.com/PH0OFFfsFRK

– NHK WORLD News (@NHKWORLD_News) June 5, 2020

Appointed Ieyasu-kun, the robot is based on the mascot of the city of Hamamatsu, inspired by Tokugawa Ieyasu, the first Tokugawa shogun and de facto ruler of Japan from 1603 to 1616. Ieyasu lived in Hamamatsu for several years, which is why the city has it. adopted as a mascot.
Ieyasu's shiny new robot form was tested at a tourist information center in Hamamatsu. Visitors standing in front are greeted with a bow and the robot says "thank you for putting on a mask" in Japanese. If the visitor is not wearing a mask, the robot informs him that "wearing a mask is effective in preventing the spread of the virus".
Robotic technology was originally developed to help identify suspicious people wearing masks, but has found a whole new use over the course of the Coronavirus-Covid-19 pandemic. It's unclear whether these robots will become a regular fixture in the city or elsewhere in Japan, but they could certainly come in handy in reminding all of us to hide, even in the summer.
For tips on how to get out safely in Tokyo, or anywhere for that matter, read our to guide.
No more news
JR East will upgrade its app to show you how crowded its trains and stations are
Harry Potter theme park is coming to Tokyo in 2023

How to wash and care for your reusable sheet masks

Tokyo is the third most expensive city in the world to live
Uniqlo's three-layer Airism reusable masks go on sale June 19

[ad_2]