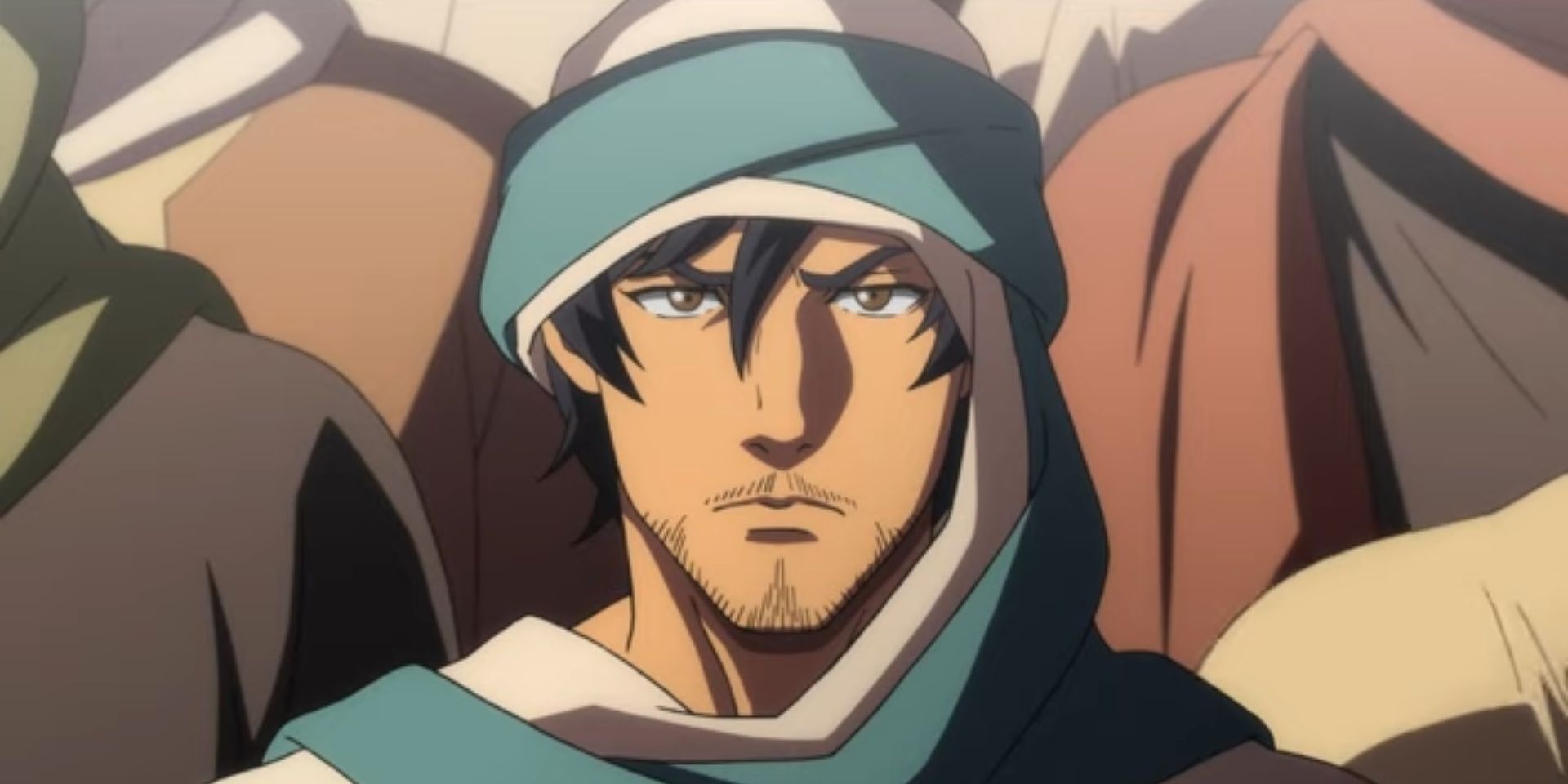 Toei Animation releases trailer for Saudi-Japanese animated film the Journey
Japanese studio Toei Animation and Saudi studio Manga Productions are joining forces in a brand new trailer for the upcoming animated film The Journey.
Toei Animation has released a new trailer for its upcoming Saudi-Japanese animated film The trip.
Co-produced by Japanese animation studio Toei Animation and Saudi studio Manga Productions, The trip is an upcoming animated film about a potter named Aws who must fight to protect his homeland and family from invaders, while atoning for the misdeeds of his past. The trailer teases multiple scenes of Aws battling massive armies of soldiers and even elephants, giving viewers a taste of the epic scale genre. The trip offers. The film was originally scheduled to premiere at the 2020 Cannes Film Festival, but has been delayed due to the ongoing COVID-19 pandemic. Now, The trip will be released on June 25.
RELATED: What Is 'Golden Week' & Why Is It Important In The Anime?
Manga Productions and Toei Animation co-created the story and character design, with the young staff at Manga Productions even being trained in anime creation under Toei Animation. The trip is directed by Koubun Shizuno, an experienced anime director with credits in the long Detective Conan series, Knights of Sidonia and animated film Godzilla: Planet of the Monsters under his belt. The screenplay is written by Inazuma Eleven and Fighting spirits screenwriter Atsushiro Tomioka, and the music for the film is composed by The sins of Cashern and Inuyashais Kaoru Wada.
The Japanese cast includes well-known voice actors Toru Furuya (Sailor moon, Saint Seiya), Kotono Mitsuishi (Sailor moon, Neon Genesis Evangelion), Hiroshi Kamiya (angel beats, Bakemonogatari, The attack of the Titans), Yuichi Nakamura (clandestine, Fairy tale, Jujutsu kaisen), Kazuya Nakai (Fire force, Gintama, A play) and Takaya Kuroda (Durarara !!, Fairy tale).
VOX Cinemas will be released The trip in theaters in the Middle East and North Africa, and T-Joy, a subsidiary of Toei Animation, will distribute the film in Japanese theaters. The film will be available in Japanese and Arabic.
Directed by Koubun Shizuno, The trip stars Toru Furuya, Kotono Mitsuishi, Hiroshi Kamiya, Yuichi Nakamura, Kazuya Nakai and Takaya Kuroda. The film is released on June 25.
KEEP READING: Anpanman: The Story of Japan's Beloved Bean-Based Superhero
Source: YouTube
MHA: Deku is not alone in threatening the safety of civilians
About the Author